THE COLT BANKER'S SPECIAL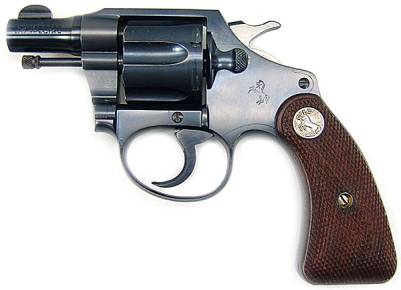 Bankers Special
Police Positive Frame
Introduced in 1926 and made until 1940, the Colt Banker's Special was simply the Police Positive fitted with a 2 inch barrel.
From 1926 to 1933 it was made with a square butt, and from 1933 to 1940 with a round butt.
The Banker's Special was intended to be a smaller, lower powered alternative to the Detective Special.
It was available with a 2 inch barrel, and in .22LR or .38 Colt New Police (.38 S&W).
Finishes were blue or bright nickel.