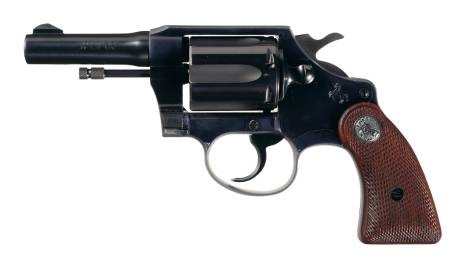 COLT COURIER
"D" FRAME
The Colt Courier was an aluminum "D" framed revolver similar to the Colt Cobra.
The Courier was available with a 3 inch barrel and a blue finish with bright blue-black anodizing on the aluminum frame and parts.
Calibers were .22LR, and .32 Colt New Police (.32 S&W).
Some of the .32 caliber versions were made with aluminum cylinders.
There were 3,053 Couriers made from 1953 to 1956.