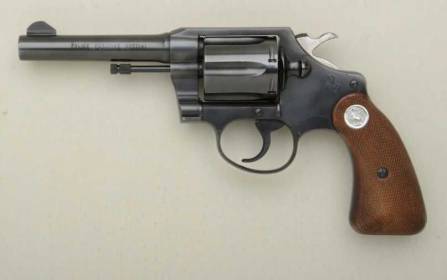 COLT MARSHAL
"E" FRAME
The Colt Marshal was nothing more than a version of the Official Police, made with a round butt.
It was made in blued finish, 4" and 2" (rare) barrels and in .38 Special.
Grips were checkered walnut with silver medallions.
There were about 2,500 made from 1954 to 1956
The serial numbers ran from 833350-M to 845320-M. These were intended to have an "M" suffix, but apparently many didn't.