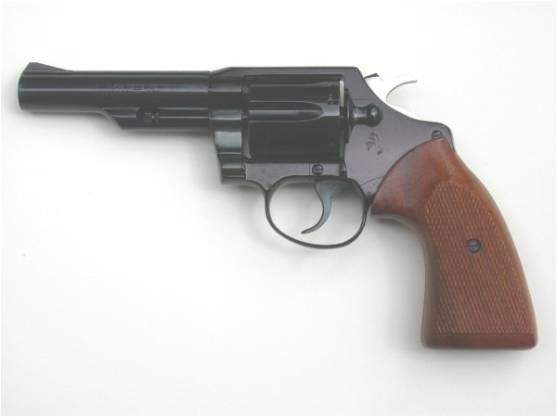 COLT VIPER
"D" FRAME
The Colt Viper was an aluminum framed version of the post-1972 Colt Police Positive Special.
It was available with a 4" barrel and in blue or bright nickel.
Caliber was .38 Special.
The Viper used walnut grips of the same design as those used on the post-1972 Detective Special and Cobra, but the Viper grips are slightly longer.
The Viper was made from 1977 to 1984 although actual production was low. This makes it one of the more rare Colt revolvers. Since it's a Colt "snake gun", it's also hunted by collectors seeking to acquire one of each of the Colt revolvers named after snakes.
Other than being made in blue or nickel there were no Viper variations.